Hola from Valencia!
My name is Liliam and on behalf of my team I would like to welcome you to our local branch office situated near the beating heart of Valencia. We invite you to browse this site dedicated to the beautiful city of Valencia and I hope to see you soon!
Brands are strongest when they move people and awaken feelings. Therefore, brands must live and, above all, must convey experiences. And precisely for that reason we support you on site in the Balearic and Canary Islands as well as on the Spanish mainland.
The maximice brand is led by our two Managing Partners, the Mallorcan Juan Miguel Caldentey and the German Markus Müller. And with great success, as the current roster of 30 international event professionals shows. Together we organise meetings, incentives, congresses and events for renowned agencies and companies from around the world. Our 360° Service – always on-brief, on-time and on-budget – is what convinces our clients.
From our head office in Mallorca we coordinate our units maximice events corporate, maximice events automotive and maximice events congress. To professionally carry out your events in Spain, we have own offices with experienced teams in Barcelona, Ibiza, Valencia-Alicante, Marbella-Málaga, Madrid as well as together with a long-time cooperation partner in the Canary Islands. That multitude of offices and our on-the-spot insider knowledge enable us to stage extraordinary events on the Spanish mainland and all its islands. Always staying true to our slogan and philosophy: AIM HIGHER. So just let us know and we can aim higher together.
Why is Valencia called "the luminous city"? Is it the night sky over the rooftops of the city, which is brought to life in the spring by stunningly colorful fireworks? Is it the saffron yellow paella Valenciana that makes the eyes of the discerning connoisseurs shine? Or is it perhaps due to the iridescent sandy beach sparkling in the midday sun, which forms the only border between the Mediterranean and the city? One thing is for certain, it's worth the visit to find out for yourself.
Exciting city with an impressive backdrop
The Valencians not only fascinate us with their joyous festivals and spectacular fireworks, but also have a convincing offer in the sporting field. The football stadium dominates prominently in the center and the modern port has already been seen several times as a backdrop for Formula 1 and the America's Cup. Due to these high-profile, international sporting events, many new imposing event venues were created, that now can be used for impressive activities.
Multifaceted and inspiring event facilities
The impressive bandwidth of possibilities of Valencia comes to its head in the "City of Arts and Sciences", which was formed in the dry riverbed of the "Turia". This park and leisure complex manages the largest aquarium in Europe, an opera house and music palace, and various function rooms in a futuristic complex. The many other venues that are available are also architecturally impressive and equipped to a high standard so that even conferences with more than 8000 participants can be handled with no problem.
Nature and gastronomy
The city is surrounded by countless natural parks, such as the Albufera wetland biotope, which not only displays protected bird species and impressive natural sceneries, but also the thousand-year old tradition of rice cultivation. Out of this culture arose the famous national dish of Spain in its original form. There are many first-class restaurants and other culinary specialties of the region, apart from Paella, that inspire their visitors.
Valencia - a proud, multi-faceted, wide-ranging metropolis that promises both tranquility as well as adventure, thus providing a worthy backdrop for every type of event.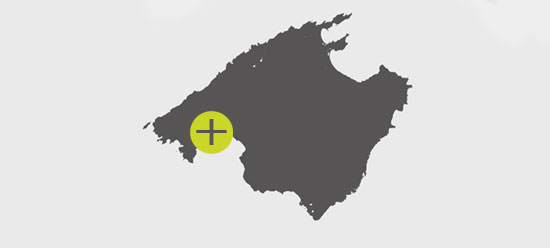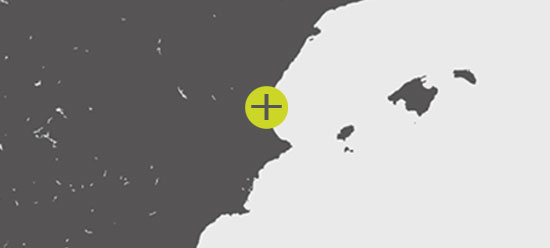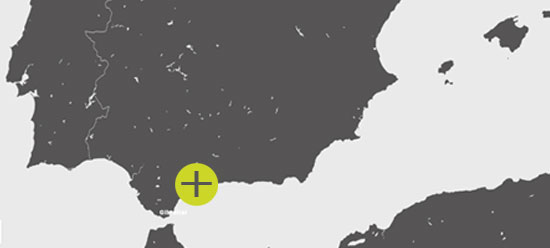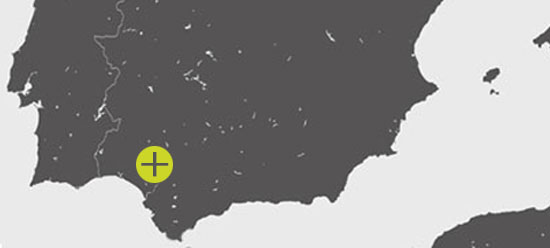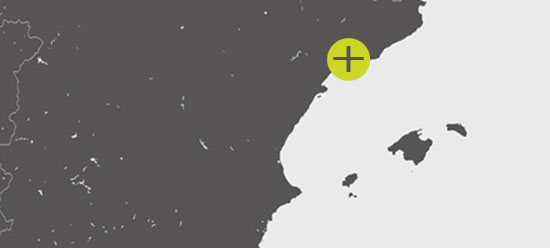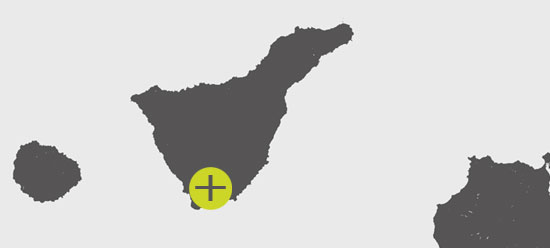 PARTNER OFFICE
GRAN CANARIA